We did it!
Together, we raised $69,150 on April 4th, UFV Giving Day
Your contribution — big or small — went a long way in making education more accessible and affordable, and enriching the lives of students in the Fraser Valley and beyond.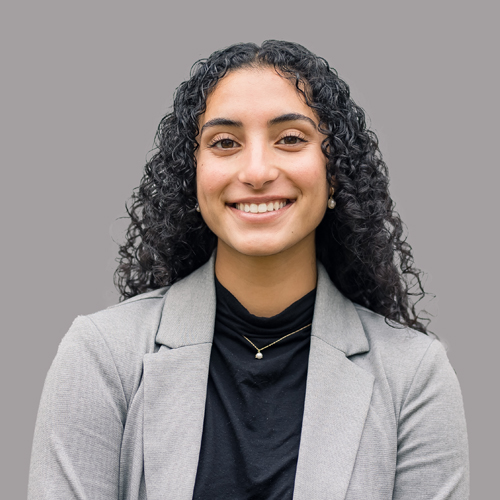 "Food Bank donations and support are of the utmost importance for students today. As we experience the impacts of inflation in our everyday lives, things like getting groceries and something as little as having breakfast in the morning is becoming more and more challenging. Without your life-changing contributions, I wouldn't have been able to bring about change into my student community through the student breakfast program."
Claudia
Vice-President, Students, UFV Student Union Society — Breakfast Program Partner
School of Kinesiology — Expected graduation year: 2023
Every gift counts
No matter the size of your gift, it will make a difference. Whether you decide to support student awards, student emergency funding or the UFV-SUS Food Bank, every donation impacts student success.
Student awards
Help a student overcome financial barriers to a UFV education by supporting scholarships, bursaries, and leadership awards.
Funding student awards makes a lasting impact on the lives of UFV students, enabling them to pursue their academic goals and achieve their full potential.
View all student awards »
Alumni Association Bursary Endowment
Cascades Athletics Leadership Award
College of Arts Scholarship
Faculty of Applied and Technical Studies
Faculty of Business and Computing Scholarship
Faculty of Education, Community, and Human Development Scholarship
Faculty of Health Sciences Scholarship
Faculty of Science Scholarship
Stelómethet - Dr. Ethel Gardner Annual Bursary (for Indigenous students)
Student Emergency Funds
Give aid to a student facing a crisis – here at home or in a conflict zone around the world.
Contribute to the Indigenous Student Emergency Fund, the International Emergency Fund, or the Student Emergency Fund. Your generosity can help ensure that students facing unexpected challenges can still access the resources they need to succeed.
View all emergency funds »
Indigenous Student Emergency Fund
International Emergency Fund
General Student Emergency Fund
UFV-SUS Food Bank
Lend assistance to a student who has been hit hard by rising prices and food insecurity.
Help us fulfill our 680+ annual requests from students to the UFV-SUS Food Bank. Your donation will ensure that students in need have access to groceries and basic hygiene kits so they can focus on their studies without worrying.
You can still make a gift to UFV students on the UFV giving website through the "Contribute now" or "Make a gift" buttons.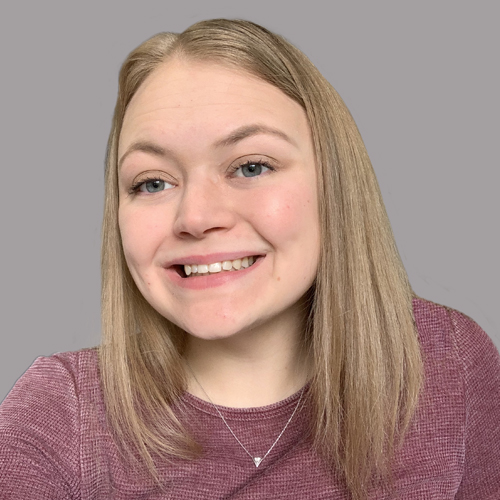 "Thank you! Without the kind support of donors, I don't know if I would be able to continue my education and enter into the Teacher Education program. I'm forever grateful to have one less thing to always be worrying about, having the opportunity to put all my energy into my education and practicum experience."
Katelyn (BA 21')
Teacher Education program
Expected graduation year: 2023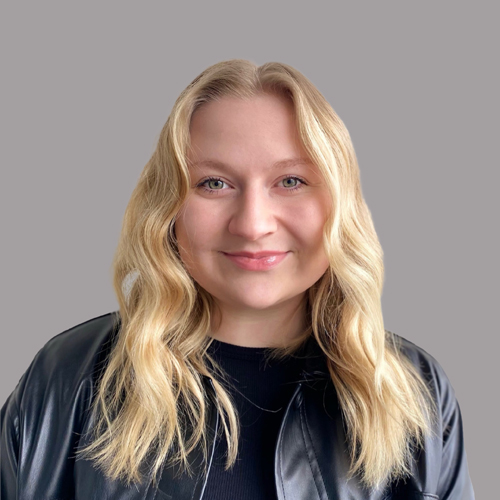 "The UFV-SUS Food Bank is a program that supports many students attending UFV. Donations and support for this program are needed to keep UFV students moving closer to a place of food security during their time of study at UFV. We recognize that when students are experiencing food insecurity, they are often faced with other financial stressors as well. Through donor support, we can continue to be a program that helps support students and minimize financial stress during their time at UFV."
Kaylee
Bachelor of Social Work — Expected graduating year: 2025
UFV-SUS Food Bank assistant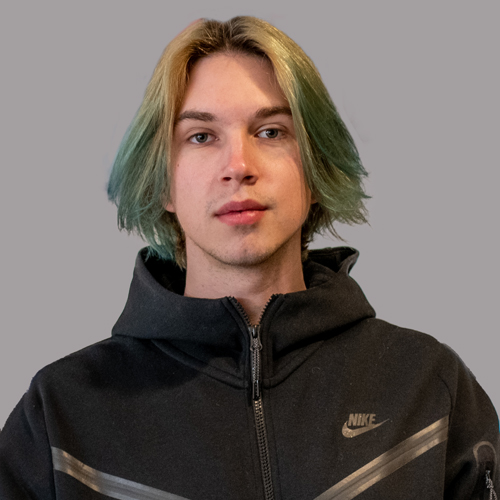 Andrii, who relocated to BC to escape the war in Ukraine, is one of the recipients of UFV International Emergency Fund which covers his tuition, housing, a meal plan, and modest relocation allowances.
"It's literally a miracle just to be able to study and live here, and just be safe. I will not waste this opportunity."
Andrii
School of Computing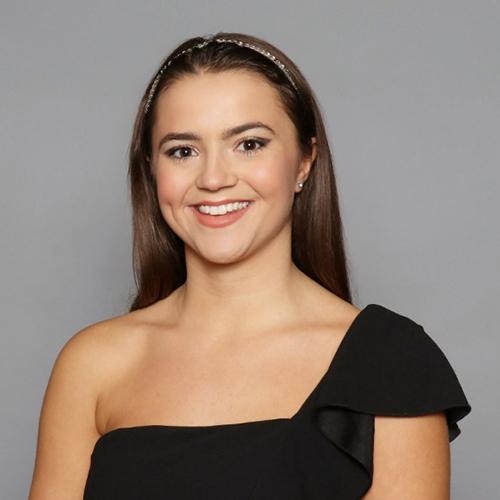 "Thank you! With your help, you are allowing passion to shine and flourish. Removing financial stress is exactly what allows us as students to give our studies our full effort, which of course produces great results."
Sophie
School of Business, Accounting major
Expected graduation year: 2023
You can still make a gift to UFV students on the UFV giving website through the "Contribute now" or "Make a gift" buttons.